White Label PPC Management
We help businesses make more money through strategic PPC marketing.
MattPPC takes pride in managing your PPC accounts by treating it as if it were my own business.  I never attempt to use any Pay Per Click ( PPC ) tactics that may jeopardize your livelihood.  When you work with MattPPC you become family. 
PPC White Label Services
Tap into the power of a professionally run PPC agency and start to generate instant results for your clients!
If you're reading this, you most likely already know how powerful PPC campaigns can be. Perhaps you don't have time to manage them yourself or your gift is simply the ability to sell. If so, you'll want to partner with a proven PPC provider who is reliable and delivers outstanding results. Your search can now officially end as you've landed on the right page and we are the right partner for your white-label PPC needs.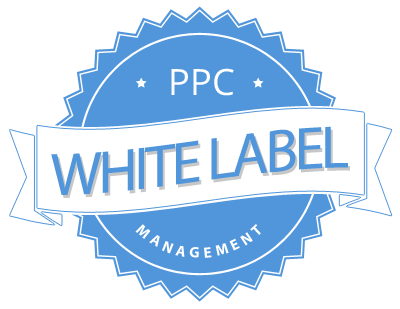 Each of our PPC campaigns are maintained by me, Matt Pinelli, and I am an experienced Google Ads consultant. Our results-driven approach ensures that your new clients will see a positive effect on their business. In turn, you will earn their trust and they will most likely turn to you for all of their digital marketing needs.
Proven ROI
Since all of our campaigns are data-driven, we constantly adjust all parts of the campaign to maximize return on investment.  This constant data analysis allows me to know first hand what is working and what isn't.  With this information I can formulate new marketing ideas that may not have been attempted before.  Your clients will see the positive results of our work which is continually optimized for the most effective returns on their investment.
Benefits of Our White Label Service
As a PPC reseller, we can provide you with prior client reports  to show your client of the effectiveness of using PPC. We'll consistently monitor the Google Ads campaigns to provide detailed performance reports and provide you with all of the data you need to show to your clients their investment is paying off. Furthermore, our services include set-up and ongoing support and feedback to increase the effectiveness of our services.
You'll be able to monitor all of the Adwords campaigns we're running for your client in real time. View vital details to help put your client at ease that their hard earned money is being put to the best use!
For your convenience, we can send you monthly or bi-monthly reports to inform your clients of the effectiveness of their Adwords campaigns.  Efficiently manage your time by keeping your clients in the loop!
We'll meticulously handle every aspect of new campaigns. We first start with keyword research to make sure we're targeting the most useful terms for success. During our research process, we'll identify any hidden opportunities to further maximize your client's marketing dollars.
Once we have the proper information, we build out the Adwords campaigns. Once our custom ads are out in the wild, we utilize the data provided to track conversions and trends. This highly essential data gives us the information we need to develop our reports.
Finally, we optimize every ad to work on getting the most effective pricing for your client while making sure that each ad is going to the most useful page to convert new visitors into paying customers.
With our Google Ads expertise, your new customers can make sure they are seen everywhere online to their ideal clients. With a full-fledged strategy, we can help create maximum awareness for your client and help their brand stand out from the pack.
MattPPC
2020-06-24T17:07:41+00:00
200%
Higher revenue from digital